About Us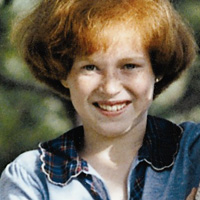 A Dream Realized
In 1979, 13-year old Katie Hageboeck, from Wayzata, MN, was nearing the end of her 16-month battle with leukemia. Knowing she was losing her battle, she asked that the money she'd been saving for a 10-speed bicycle be donated to a little-known fund for the University of Minnesota called Children's Cancer Research Fund. Her dream was for a cure to be found so that kids who followed her would survive.
A little over a year after Katie's passing, her parents, Diana and Norm, and friends of the family organized what they thought was a one-time benefit fundraiser for this fund to honor Katie's dying wish. Thirty two years later, this "Dawn of a Dream" benefit is still taking place, last year raising over $1.5 million. Children's Cancer Research Fund has grown from a small grassroots fundraiser into a national non-profit, with hundreds of thousands of individual donors, along with corporate and foundation partners, who have given nearly $100 million to pediatric hematology/oncology and blood and marrow transplantation physicians/researchers at the University of Minnesota.
Working every day to eradicate childhood cancer
Children's Cancer Research Fund, a national nonprofit 501 (c)3, supports the pioneering efforts at the University of Minnesota in research related to the prevention, diagnosis, treatment, and cure of childhood cancers.
Many discoveries funded by Children's Cancer Research Fund have revolutionized the way childhood cancer is treated worldwide and helped to support quality-of-life programs for pediatric cancer patients and their families.
We invest in the research areas that will have the most impact in the pursuit of better cures and treatments for children with cancer. Here are just a few of the ways we are making strides:
Leadership
The Childhood Cancer Registry Network—led by one of our co-chief medical advisors—is being used by 97 percent of new pediatric cancer patients, and is the model for medical registries.
The researchers we support are granted more NIH and other grant funding on umbilical cord blood stem cells and transplantation than any other institution in the world
Results
The double cord blood transplant – developed by our other co-chief medical advisor—which has dramatically increased leukemia survival rates in both children and adults– is known worldwide as the Minneapolis regimen. The University of Minnesota—the center we support—has performed more cord blood transplants than anywhere else in the world.
We funded the largest study of childhood cancer survivors, which now number more than 300,000 in the U.S., which found that survivors were at significant risk of ongoing health issues due to their cancer treatment. We also support one of the first clinics dedicated to the ongoing health care of childhood cancer survivors.
Faster cures
In just over 10 months, researchers funded by Children's Cancer Research Fund developed and manufactured a brain tumor vaccine that is getting prepared for clinical trials. This vaccine shows promise to increase survival rates and provide treatments with fewer side effects.
With the continued support of Children's Cancer Research Fund, new discoveries can keep building on the progress that's been made, and we can keep working towards an ultimate goal – a world free of childhood cancer.
Donate today to help us eradicate childhood cancer.