Brenda Weigel, M.D.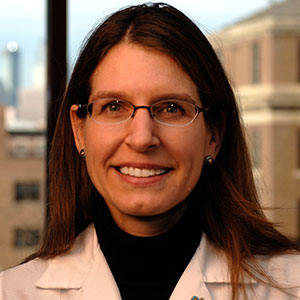 Dr. Weigel, one of Children's Cancer Research Fund's co-medical advisors, is currently the Director of the Division of Pediatric Hematology/Oncology. She is an associate professor cross-appointed at the University of Minnesota's Cancer Center and the Department of Pediatrics, and the recipient of the our Lehman/Children's Cancer Research Fund Endowed Chair in Pediatric Cancer. She is also the Co-Director of the Sarcoma Program for the Masonic Cancer Center, and an Associate Director of the Cancer Experimental Therapeutics Initiative for the Masonic Cancer Center.
A leader in developing new therapies
Dr. Weigel's translational research interests are centered in her extensive involvement with the Children's Oncology Group (COG). Her responsibilities with the COG include:
Vice Chair, Developmental Therapeutics
Co-chair for New High Risk Rhabdomyosarcoma Study
Chair, Phase II Study of IGFR Antibody
Chair, High Risk Rhabdomyosarcoma Study
Current focus
Her major interests have been advancing new therapies, particularly therapies that harness the immune system's role in fighting cancer.
"My research focuses on new immunotherapy strategies for pediatric cancers especially focused on rhabdomyosarcoma and AML. My team is working on identification of promising new agents that may improve the treatment of childhood cancers. Using laboratory models, these agents can be identified and screened, then translated into clinical trials for patients."
Related Pages: