Care Partners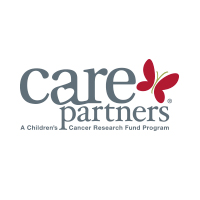 Support for patients and families
If your child is being treated for a disease, becoming his/her caretaker can be a big job.
We can lend a hand if your child's medical journey brings you to University of Minnesota Masonic Children's Hospital and its Journey Clinic through our Care Partners program. Care Partners is a volunteer-driven, quality-of-life program that provides non-medical support to families like yours and patients being treated for pediatric blood and marrow transplantation, pediatric cancer (oncology) and blood diseases (hematology).
If your family is in need of support, our Care Partners can help you in a variety of ways.
Family Volunteers
Our Family Volunteers are your friend(s) away from home to give you an extra set of helping hands. On a weekly basis, or as needed, our carefully screened and trained Care Partners, can give you/caretakers a break, give you rides to the airport or to shopping amenities, accompany your child to procedures, run errands, and help keep siblings entertained.
Unit Volunteers
Our Unit Volunteers are available to help you while your child is being treated at the University of Minnesota Masonic Children's Hospital. Unit Volunteers are available at posted hours throughout the week. Simply sign up and these Care Partners can provide a short break for caregivers like you, entertain your child and/or his/her siblings.
Clinic Volunteers
Our Clinic Volunteers provide supervised arts-and-crafts projects to your child, and other young patients and siblings during out-patient appointments at the Journey Clinic.
Other Services
Our Care Partners also provide several other services to help make the stay at the hospital a little easier:
Reading Materials - We deliver new books to pediatric patients every week, and have some magazines and daily newspapers available.
Care Bags - A Care Partner will deliver a bag full of comfort items to you when if your child is admitted to the hospital.
Notary - Notary services are available to assist you with documents that require a notary seal.
Beads of Courage - We underwrite the Beads of Courage program at the University of Minnesota Masonic Children's Hospital and Journey Clinic, which is designed to honor the journey children take when they are diagnosed with cancer and other life-threatening illnesses. Your child can tell his/her stories using colorful beads that symbolize the milestones they reach along their journey. Siblings are also allowed to participate.
Learn more
To access any of the Care Partners services or to learn more, please call the Care Partners office at 612-273-4518 or 612-273-2951.
Care Partners was established in 1983 through the collaborative efforts of these medical institutions and the Junior League of Minneapolis. It is funded by individual, foundation and corporate donors of Children's Cancer Research Fund.
Meet some of our Care Partners: