John E. Wagner, M.D.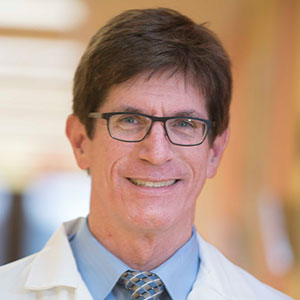 Dr. Wagner is a professor of pediatrics, Director of the Division of Hematology-Oncology and Blood and Marrow Transplantation and Co-Director of the Center for Translational Medicine at the University of Minnesota. He currently holds two endowed chairs: Hageboeck/Children's Cancer Research Fund Chair in Pediatric Cancer Research, and the University of Minnesota McKnight Presidential Chair in Hematology and Oncology. Dr. Wagner is internationally recognized as an expert in the field of stem cells and umbilical cord blood transplantation.
Current focus
"My research is focused on the development of new treatment approaches for life-threatening disease for which conventional treatments are unsatisfactory. While most of my work historically is in the setting of leukemia and bone marrow transplantation, new possibilities now exist that allow us to consider moving outside this area – such as the area of cardiovascular disease, diabetes and neurological diseases."
Committed to finding a cure
"On December 15, 1984, when I was halfway through my first year as a pediatric oncology fellow at The Johns Hopkins School of Medicine in Baltimore, I set foot, for the first time, on the bone marrow transplant unit. From the moment I arrived, it was clear that this was going to be a very long rotation. On the BMT unit, we had 14 patients, children to adults up to 40 years of age, all with leukemia. On Christmas Eve, I spent the night because on that night it was possible that every single patient could die. For days, I lived in the hospital, sitting at the bedside for hours managing ventilators and medicines minute by minute. I saw things that were unimanginable — like the day I took a 30-year-old mother of two kids to say goodbye to them as she was about to die from graft rejection. But the 'goodbyes' were through a two-way mirror; she didn't want her children to remember her the way she looked at that moment. It was simply horrible.
"At the end of my rotation, Dr. George Santos, who is considered to be one of the 'fathers of bone marrow transplantation' sat me down, told me to go home, and come back to him after a few days of rest. As it would turn out, it was a transforming event of my career. We talked for an hour about this seemingly horrible treatment, but I walked away knowing it was a great frontier to be explored. To him and me, it meant hope for people that had none otherwise.
That afternoon, I received a call from the head nurse on the transplant unit asking me to come and say goodbye to two patients. As it would turn out, the only two that survived those six weeks. While it was a celebration for the patients, it was also a surprise party for me. The nurses, residents and families of the survivors and those that did not, came to the party. It had been a long six weeks and as a gift, they gave me a book,Osler's Textbook of Medicine, written at the turn of the 20th century. On the inside cover were the names of all the nurses with notes and well-wishes. To this day, it remains the single best acknowledgement I've ever had. On that day, I knew 'to the bones' that this is what I should do."
Children's Cancer Research Fund: Making a difference
"The impact of Children's Cancer Research Fund remains to be fully determined. While it may be measured by the number of papers written, number of grants received, or even the number of new ideas that become reality, the organization's greatest legacy is in the number of lives it has saved and hope it has brought. At a time when grant dollars are shrinking, it is critically important to our success. Children's Cancer Research Fund funds allow us to investigate new treatment avenues, to fill gaps between grants and to train new doctors. But, Children's Cancer Research Fund is much more. It is composed of a group of tremendously dedicated staff who work day and night and selfless volunteers. Certainly, we know we are lucky and fortunate. Without Children's Cancer Research Fund we would be far less than what we are today. When we look into the eyes of the kids with cancer and those of their mothers and fathers, we know there is a team behind us. In every way possible, Children's Cancer Research Fund is motivating us and supporting us."
Related Pages: