Latest
Our researcher awarded prestigious American Cancer Society award in cancer research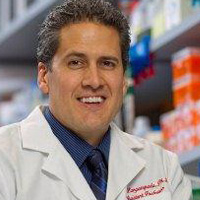 We invest your donations in some of the brightest minds in cancer research. The largest cancer charity- American Cancer Society- agrees as it recently awarded our researcher, David Largaespada, Ph.D., the prestigious American Cancer Society Research Professor Award. The award recognizes those who've made influential and fundamental contributions to cancer research. Just two candidates are selected nationally, each year.
As director of Basic Sciences and professor in Genetics, Cell Biology and Development and the Departments of Pediatrics at the University of Minnesota, Dr. Largaespada is a true innovator who has led the way in using and developing a tool called Sleeping Beauty to spot cancer genes hiding in cells. With this knowledge, researchers can learn how cancer spreads and how drugs affect cancer cells.
We congratulate Dr. Largaespada on this esteemed achievement.
You may also be interested in: