Paul Orchard, M.D.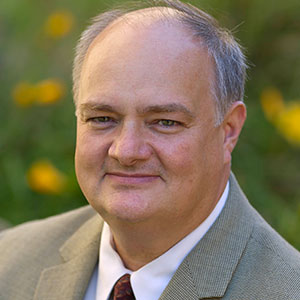 Dr. Orchard is an Associate Professor of Pediatrics in the Division of Hematology-Oncology and Blood and Marrow Transplantation. He is the Medical Director of the Inherited Metabolic and Storage Disease Bone Marrow Transplantation Program.
Dr. Orchard received his M.D. degree from the Brown University Program in Medicine in 1984, and completed his training in Pediatrics at the University of Wisconsin in Madison in 1987. He did his fellowship training in Hematology-Oncology and Bone Marrow Transplantation in Minnesota, and joined the faculty at the University of Minnesota in 1990. He is board certified in Pediatrics and Hematology/Oncology.
Dr. Orchard has been interested in the use of hematopoietic cell transplantation for genetic metabolic and storage diseases. A particular interest has been osteopetrosis, an inherited disorder leading to increased density of bone, which is also amenable to treatment with transplantation. He is considered an international expert in this disorder and its treatment. Another focus has been gene therapy approaches in association with transplantation or other cellular therapies.
Current focus
"I am interested in the use of blood cell transplantation for inherited metabolic and storage diseases, including new therapies to prevent neurologic deterioration during the transplant process. This includes new transplant techniques to decrease the dangers of transplant on the developing brain, and the use of anti-oxidant therapy. These techniques may have important implications to other children undergoing transplantation. A particular interest has been osteopetrosis, an inherited disorder leading to increased density of bone, which is also amenable to treatment with transplantation."
Committed to finding a cure
"I am fascinated by using blood and marrow transplantation as a means of therapy. There are amazing possibilities including modifying the transplant process to make it more specific to the patient's particular situation."
Children's Cancer Research Fund: Making a difference
"The Children's Cancer Research Fund has been invaluable in allowing our group to develop innovative therapy, and to perform the clinical research required to move the field ahead. However, it is difficult to obtain the funding to provide the necessary data to document whether new therapies are successful. In this regard Children's Cancer Research Fund has been especially important in allowing us to develop our new approaches."
Related Pages: