Moms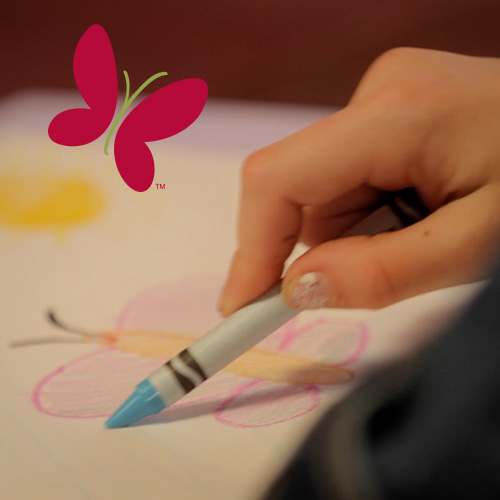 In honor of Mother's Day, we asked kids who have fought for their lives what their moms meant to them.
Here is what they had to say.
What does childhood cancer research mean to parents of the children fighting for their lives? It means HOPE. Hope for a day when no parent has to hear the words "your child has cancer". Because of decades of research in childhood cancer as well as other life threatening illnesses we are all allowed to hope for a positive outcome and greater advancements in research. Children's Cancer Research Fund is honored to be a part of the lives of many amazing families, doctors and researchers who we are learning from every day. Thank you for believing with us that one day the world can and will be eradicated of childhood cancer and other life threatening illnesses. Together we have hope.
Meet the Kids
Peighton
Peighton is one of the bravest girls we know. Battling 6 tumors now down to one, she is strong, spunky, funny and sweet. She is active all of the time and refuses to let cancer slow her down. You can find her participating in dance, gymnastics, basketball, softball, riding her bike, jumping on her trampoline or playing with her dog. Peighton may still have cancer but cancer does not have Peighton.
Owen
Owen is truly a treasure to know. He is incredibly sensitive, caring, smart, silly and very witty. His dance moves are unbelievable and he will most likely be the first to come back with a quick response to a pun or a joke. He loves sports, especially football and the Green Bay Packers. Currently in remission, Owen has navigated a very hard road to get there. He has the heart of an athlete and a love for his mother that could never be broken.
Haedyn
Haedyn's blue eyes and smile will grab you at first glance and make your heart melt. He is a very creative little mastermind and loves Lego's. He is a sibling to one brother and two sisters who give him the best support, laughter! When Haedyn grows up he wishes to be in the military. He loves animals and knows many facts about nearly every animal on the planet. He enjoys teaching others more than they could ever dream of about animals. He has always been a happy boy who brings happiness to others by sharing that adorable smile.
Yvonne
Yvonne's peaceful and sweet disposition is contagious. An avid gymnast since she was very young came out of cancer treatment deciding she wanted to start competitive dance. She loves it and now at 12 years old is a force to be reckoned with. Yvonne is smart, strong, funny, intuitive, compassionate and athletic. Although her treatment was long and intense she loves having her life back, including ponytails, and has many wonderful dreams to chase. There is no doubt with her determination and skill that she will succeed in whatever she choses to do.
Will
Will is one of the most articulate kids you will meet. His knowledge and vocabulary go far beyond his age of 9. But don't let his mature soul deceive you, many doctors and nurses alike will tell you about his impressive Nerf gun skills and agility. He can pronounce his diagnosis of sinonasal teratocarcinosarcoma in circles to anyone who asks. Go head, give it a shot. He makes it look easy, in fact he has handled so much of his treatment with grace and a positive attitude it seems nothing will slow him down. His team of supporters goes by Strong Willed, he is strong willed indeed.
Abby
In Abby's first several years of life everything in her closet was pink. She is an adorable, sweet, helpful and bubbly girl all the way through. She strongly dislikes bugs and is always sticking up for others. She loves being silly and certainly is smart. Her confidence is sincere and she is empathetic to others. What Abby will also tell you is that she is a princess; yes she was turned into a true princess on her Make a Wish trip to Disney when she was 5 years old. Don't think about telling her she is not, she knows better! We believe her as well, that she is the best at everything she does. She is her mother's "little butterfly…mon patite papillon" and we are so very happy about that.

Children's Cancer Research Fund is proud to support Momcology, a true partner in our mission to support the families that are affected by childhood cancer. We know all too well that once a child is diagnosed with a life threatening illness the emotional toll is great and a journey not to be on alone. Momcology helps to ease emotional pain, empowers patient families with knowledge and information, and shares hope through the helpful experience of others who have faced common obstacles in a safe place.
"Many times during treatment I would wish for someone to be able to just understand what was happening without having to explain every detail. Momcology gives me just that. Whether it is a good day or bad, my momcologist friends share in my joys and frustrations and help me feel not alone in this crazy journey. No one fights alone in Momcology"
- Peighton's mom
"Momcology has been crucial in my journey of having a child with cancer. Many sleepless nights and worries were settled just from being able to go online, at any hour of day or night and find a sense of comfort. I have truly made life-long friends through Momcology because we are bonded by a common thread, and I am forever grateful"
- Yvonne's mom
"Quite simply, there is nothing stronger, more effective or unbreakable than a band of cancer moms getting together, sharing knowledge, strategies and hope. Together we can do anything"
- Owen's mom
"Momcology has taught me that a life threatening illness isn't the end of hope, rather it is the beginning"
- Haedyn's mom
Thank you for helping us to acknowledge the tireless work of these moms while they simultaneously do the hardest job in their life...help their children fight for theirs.