Zach Sobiech: Finding peace through music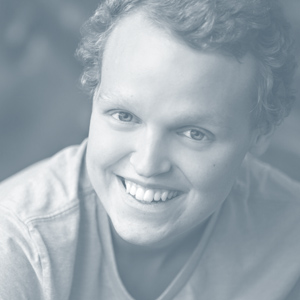 Zach Sobiech, 18-year-old teen from Stillwater, Minn., was never far from his friends, and his guitar.
Upon his diagnosis of terminal cancer in May 2012, Zach turned to music in a big way - writing and performing songs as a way to say goodbye, at first to his friends and family, and then to the world when millions who became affected by Zach's heartfelt lyrics and irresistible positivity in the face of adversity.
When Zach passed away on May 20, 2013, his fans pushed 'Clouds' to up to #1 on iTunes, Spotify and the Billboard charts – a fitting tribute to a remarkable young man.
"

I want to be remembered
as a kid who went down fighting, and didn't
really lose.

"
Zach bravely battled osteosarcoma, a rare bone cancer, with which he was diagnosed at age 14. As the disease progressed, doctors had no more effective treatment options to offer him a cure. Still, Zach decided to live like he always had, with a smile on his face, embracing every day with hope and joy.
Zach and his and his family started the Zach Sobiech Osteosarcoma Fund at Children's Cancer Research Fund, and directed proceeds from his music and other fundraisers held in his honor to help researchers find better treatments to prevent and cure this devastating disease.
In collaboration with sarcoma expert Dr. Brenda Weigel, one of Children Cancer Research Fund's Chief Medical Advisors and Zach's primary doctor, a multi-phase research project is now underway. The project has brought together an A-team of basic and translational scientists with outstanding records of achievement in sarcoma research, including a veterinarian who treats canine patients with osteosarcoma. The partnership with Children's Cancer Research Fund allows 100% of donations made to Zach's Fund to go directly towards research.
"

In collaboration with sarcoma expert Dr. Brenda Weigel, a multi-phase research project is now underway.

"
Cancer may have taken Zach too soon, but his spirit remains a beacon of light and benevolence in a world that sometimes weighs too heavily. He has received several prestigious awards posthumously; his video for 'Clouds' was awarded an Upper Midwest Emmy award, and Katie Couric presented him with the Dream Maker Award, Children's Cancer Research Fund's highest honor. His fund for osteosarcoma research keeps growing, now at more than $700,000. He will continue to inspire his family, his community and his fans to continue to help the children of tomorrow who learn that they have osteosarcoma.
We'll see you again, Zach, up in those clouds.
Zach Sobiech KS95 Largest "Clouds" Choir
One year after KS95 debuted "Clouds," 5,000 fans gathered at Mall Of America for KS95′s Ryan & Shannon's Largest Clouds Choir to remember Zach.
Inspiring My Last Days documentary about Zach
Rainn Wilson's SoulPancake beautifully chronicled some of Zach Sobiech's last days.
Celebrities pay tribute to Zach through song
Bryan Cranston, Jason Mraz, Sarah Silverman and others honor Zach in what People magazine called, "The best celebrity shout out ever."
See Zach's Music Videos
Zach in the News
From people.com
November 25 | Weeks after PEOPLE ran a story about teenage cancer patient Zach Sobiech's touching farewell song, "Clouds", the Minnesota native passed away at age 18. Millions will remember the song – written when Sobiech was told he had less than one year to live – for its tearjerker of a celebrity cover, and more notably, for its beautiful lyrics. Read More
From stillwater.patch.com
November 15 | Subtitle of Laura Sobiech's book: 'How God Answered One Mom's Small Prayer in a Big Way.' It's due in May 2014, a year after the death of her son Zach, whose song 'Clouds' became a worldwide sensation. Read More
From kare11.com
November 3 | The Children's Cancer Research Fund's Dawn of a Dream Gala was highlighted on Saturday night with a very special award given to a Lakeland teen that captured the heart of a nation. Read More
From kare11.com
October 27 | Lakeland's Zach Sobiech will be honored as a "Hometown Hero" at Sunday's Vikings-Packers game at the Metrodome. Read More
From bringmethenews.com
September 29 | A dying Stillwater teenager who gained international acclaim for his musical farewell joined broadcasters from across the region as winners at the 14th annual Upper Midwest Emmy Awards Saturday night in Minneapolis. Read More
From twincities.com
September 19 | Sobiech is the Lakeland teenager whose song "Clouds" became an Internet sensation shortly before he died of cancer in May at age 18. Read More
From twincities.com
August 23 | The mother of Zach Sobiech, the Lakeland teenager whose song "Clouds" went viral shortly before he died of cancer at age 18, has inked a deal to write an inspirational book about her son. Read More
From People.com
May 10 | This could easily be the most moving celebrity shout-out of all time. Zach Sobiech, 17, inspired millions with his cancer fight and the farewell song he penned, "Clouds." Read More
From Star Tribune
Jan 7 | All Zach Sobiech wanted to do was to say goodbye to his family and friends. Read More
From KARE 11
Jan 7 | Aspiring musicians are always on a mission to get their music heard. Zach Sobiech now has that covered. Read More
From CNN.com
Dec 14 | CNN's Ed Lavandera reports on a teen battling terminal cancer with a song and a smile. Watch Video
From Pioneer Press
Dec 9 | For Zach Sobiech, life is crutches and chemo. It's making deals with God. It's taking 13 pills at a time without water. It's clumps of curly hair in the trash. It's crying in bed late at night and laughing with friends. Read More